What is Market Capitalization?
Market capitalization (commonly called market cap) is the total market value of all
of a company's outstanding shares. Market cap is a reflection of what we would pay
today to own a piece of the company.
But this price is not the true value of the business.
If we make market cap the only metric to determine whether or not we invest, we are
letting the market price of the business tell us what the business is worth, instead of
using all of the data available to a Rule #1 investor.
Total Number
Of Shares
Outstanding
Where prompted, enter the following numbers into the calculator:
Share Price: The current share price for the company
Total Number of Outstanding Shares: The total number of outstanding shares on the balance sheet for the company
I've done the first two...now it's your turn!
* Please refresh the screen to see accurate data.
If you find that market capitalization is a valuable metric to understand and would like to learn more about it, download Understanding Market Capitalization.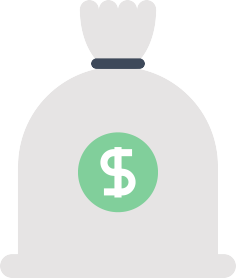 Understanding
Market Capitalization
Learn more about how to evaluate a
company's market capitalization.
Download Now
See all investment calculators