Intro to Rule #1
Take Your First Step in Learning How to Invest
Start learning from 3x New York Times Best-Selling Author and
Hedge Fund Manager, Phil Town, with a FREE personalized online course.
Learn the foundation of Rule #1 investing in 5 easy-to-follow lessons
2 hours of interactive guides and videos
Complete simple exercises and quizzes to test your knowledge
Get access to tools used by investing experts for faster, simpler research

Testimonials

Arthur Levitt
Former Chairman, SEC

Nick Jones
Rule # 1 Investing Student

Mari Smith
Facebook Marketing Authority
Ready to Make More from Your Investments?
The best place to start learning about Rule #1 investing is my interactive online course with 5 easy-to-follow lessons. My step-by-step teaching style will get you started on the road to financial freedom by setting you up with investing basics.
Whether you are already an avid investor looking for better returns, or have never put money into a stock or business on your own before, you need this before you move on to the next step.
If you're like most people with financial advisors, you're paying "experts" in the financial industry high fees for low returns. Over time, your financial advisor's 2% commission eats at your bottom line.
Fees can eat away at your bottom line
0 Fees = $60,643
More to Invest
So set your investing foundation and start learning how you can invest on your own today.
What You'll Learn
From This FREE Step-by-Step Course
How to eliminate

bad debt

How much you really need to

retire comfortably

Why

investing myths

fuel the financial services industry
How to shift your investments from diversified funds to a

concentration of a few businesses

How to

find great businesses

and properly evaluate them (the 4 Ms)
How to

find great stocks

by copying the best Rule #1 investors

The secret to getting rich that Buffett, Munger, and Einhorn use

How to take control of your money

and secure a great retirement
What's Inside the Course:
Invest with Certainty
Set the stage for learning the Rule #1 approach with a case study, realities about retirement, a guide to eliminating bad debt, an assessment of your investing personality, and hands-on preparation for your first investment.
Rule #1 Fundamentals
Understand the fundamental strategy underlying Rule #1 investing, why it works, its advantages over real estate investing, how its success debunks three great investing myths, and how Rule #1 investors have performed in recent decades.
Buy a Business, Not a Stock
Adopt a mindset of owning businesses versus merely buying stocks and deep dive into the Four Ms that allow investors to buy wonderful businesses at an attractive price.
Retirement Tools
Hands-on tools to determine your number: the amount of money you need at retirement to produce the required investment income every year for the rest of your life.
Think Like an Investor
Sharpen your mindset as you near your first investment by further understanding what to look for in great management, how to use the Rule of 72 and how to accurately calculate sticker price. Also, be inspired with investing quotes grounded with Rule #1 commandments.
You're 1 Click Away from Lesson 1

Who This
Course is For
People who want 15% returns, instead of the 5-10% the rest of the industry strives for

People tired of paying financial advisor's fees and commissions for low returns

Investors looking for something better than the typical mutual fund options

Investors who want to take control of their own money and build their wealth

Individuals and couples hoping to retire early

Parents saving for their children's college fund

People who think managing real estate investments is a headache

People with any amount of money to invest; even zero to begin

Who This Course
is Not For
People looking to 'get rich quick'

Investors happy with 5-7% returns

Those who think Warren Buffett is just lucky and that no one can beat the market

Penny stock gurus

Individuals who trust that a mutual fund diversification approach is the best way to invest

People who assume high returns require high risk

People who don't want to feel more secure with their finances

Couples and individuals who don't want to retire early
If those sound like you, how would you like to...
Make More Money?

Have Financial Freedom ?

Create Financial Security?

Have Time for Activities?
The Rule #1 Course will teach you how to take control of your money with a low-risk, high-yield Warren Buffett-style investing approach.
By deliberately investing in a few great businesses at the right time versus blind diversification, you can change the way you build wealth forever. Anyone can learn these straightforward concepts that can help to build more money, security and freedom to enjoy life.
College students, single parents and busy professionals alike have all transformed their financial future by following Rule #1.
Now it's Your Turn to Learn
Don't Just Take My Word For It…
Small Investor

"I'm new to investing, so this is like learning a new language to me, but the way that Phil describes it makes it very simple to grasp and it's really in line with a lot of the other greats, just like Warren Buffett."
- Nick,
Rule #1 Student

Retirement

"What Phil is teaching here, I finally feel like a new lease on life where I'll be able to take that little stash of cash that I have and really assure my financial security for the long-term future."
- Mari Smith,
Rule #1 Student

Advanced Investor

"I've been investing for 25 years. I've made a lot of money, I've lost money, and it intrigued me. Being able to do these bull put spreads in an IRA on a beaten down stock is kind of like free money."
- Katherine,
Rule #1 Student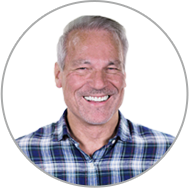 About Phil Town
3x New York Times Best-selling Author and Hedge Fund Manager
I want to help the little guys, people like you and me, gain financial freedom by using simple principles that investors like Warren Buffett and Charlie Munger have been using for over 80 years.
To make these critical principles available to everyone who wants to learn how to invest I wrote three books about them, all of which became New York Times best-sellers. In addition, I've spoken about these principles to over 2 million people on an arena speaking tour with Presidents Ford, Carter, Clinton, and Bush as well as many other notables including Prime Ministers Margaret Thatcher, Benjamin Netanyahu, and General Secretary Mikail Gorbachev. I've also made guest appearances on CNBC and MSNBC and created over 300 podcast episodes discussing these principles of investing with my daughter Danielle that now have millions of downloads.
I have a passion for investing and I can't wait to share the Rule #1 principles with you so you can achieve your own financial freedom and set yourself and your family for generational wealth.
Now, go play!
Start Making More Money