Here is an easy way to think about value investing:
Investing is like going to a garage sale and buying a bike in perfect shape for $50 that you could have bought for $100 at the store. What you're buying is worth more than what you are paying.
This week on InvestED we explain the difference between investing and speculation and why not everyone agrees on their definitions. We also dive deep into the Rule of 72 and teach you how to estimate your compounding rate of return.
By popular demand, we're also pleased to announce that InvestED is now available on the Google Play Store.
 In Episode 67 You'll Learn:
What is the difference between Investing and Speculation?
Why the stock market isn't rational all the time.
What makes stocks a good investment.
The secret to Warren Buffett's market wide bet strategy.
What is compounding interest and why is it the heart of wealth?
How to use the Rule of 72 to estimate your compounding rate of return.
Show Notes:
Thank you for listening. Please subscribe on iTunes and leave a review. Learn more about Rule #1 Investing by attending my free transformational investing webinar. Click the button below to learn more.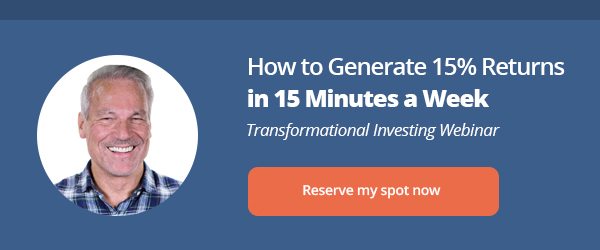 By the way:
If you want to get serious about doubling your money, then learn more about the Rule of 72 here.
To learn more about investing, be sure to checkout these posts:
Small Investment Ideas for $500 to $10,000 Budgets
How to Invest Money: A Simple Guide to Grow Your Wealth
Are We Headed for a Stock Market Crash in 2018?
What is Market Cap and How to Use It
Pro tip:
Save time by using my new investment calculators to research your next potential investment for free!